Read the short backstory to this article here.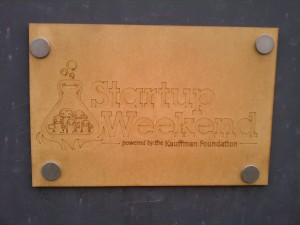 My name is
Robert Dale Smith
. I'm the founder of a startup called Mote Labs and I'm a student studying computer science, mathematics, and entrepreneurship at the University of Houston. This is my story of how I discovered the Houston startup community, how it accelerated my entrepreneurial development, and ultimately how it led me to Seattle to hangout with the Startup Weekend
core-team
.
Just a year ago I didn't even know a startup community existed within Houston. I thought I would have to go somewhere like Silicon Valley in order to be apart of any type of startup culture. Little did I know that there is a vibrant and growing startup community here in Houston with dozens of meet-ups, events, and successful entrepreneurs ready to provide mentorship to local startups.
It all started during the spring break this last year. My brother and I were pulling an all-nighter working on our latest startup idea(
chromemote.com
), when I received an email about an upcoming 3DayStartup event happening at UH. I just knew that I had to submit my idea so I immediately submitted an application. Few weeks later I had an interview and was one of forty students selected to participate.
The 3DayStartup event was an amazing experience where I was able to learn a lot about launching a startup by actually doing it. I pitched my idea and was able to carry it all the way to the final presentations. Through this event I was able to meet some of the key movers and shakers of the Houston startup community. So many from the Houston startup community came out and their mentorship really made the event transformative.
Inspired and motivated, I pushed forward through the summer break with my idea. By mid July, I had succeeded in developing a MVP (Minimum Viable Product) of the idea and launched a public beta. Instantly we had thousands of users sending us feedback and using the application every day. Since then we have acquired over 5,800 active weekly users and over hundred users have voluntarily paid for the unfinished beta version.
Captivated by the startup community, I quickly signed up to participate in Startup Weekend Houston in July. During my first startup event I pushed my own idea, so this time I decided to take a different approach and focus on developing someone else's idea and finding a good team to work with. Once again the experience was truly awesome and the energy of everybody involved is contagious.
Afterwards I heard about an opportunity to volunteer to help out with organizing future events. After talking with
Javid Jamae
, I became involved with helping out with
Startup Weekend Houston
and the
Houston Lean Startup Circle
. Through these events and meet-ups I have met so many great individuals that have shared valuable advice and guidance.
Towards the end of the summer I had noticed a small photo contest on Startup Weekend's Facebook page. There were only just a few entries and none of them had actually followed the guidelines. The Startup Weekend Beaker Contest rules were to submit a single photo which contained the Startup Weekend Beaker logo and an inspiring quote to match the photo.
I had an idea I thought could win but I procrastinated to act on it until the final day of the contest. The final day I noticed that my idea still may be able to beat the ones posted, so I setup a camera and took the shot of me in front of my workstation. In the photo I had loaded up Startup Weekend logos to show on every screen connected to my laptop and desktop computers. I even wore my Startup Weekend t-shirt I received from the recent Houston event.
The quote I included with my entry was adapted from something that a fellow participant said at the 3DayStartup after party. I really liked his comment and it stuck with me. He told me that 3DayStartup wasn't just a single weekend for him, but rather he lived 3DayStartup everyday. With minutes to spare I submitted my photo along with the quote, "Startup Weekend isn't just a weekend, ..I live Startup Weekend!"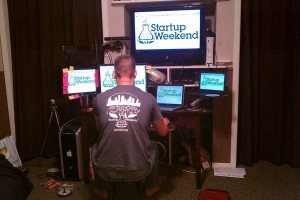 I received a response from Startup Weekend not long after that stating that I had won the Startup Weekend Beaker Contest and that they showed the photo with the whole office and everybody loved it. I won a weekend stay at the Startup Weekend condo and a chance to visit the Startup Weekend core-team at their main HQ in Seattle. After some excitement I then realized that the prize did not include plane tickets to get there.
The cost of plane tickets on short notice was going to be beyond what I could afford. So I requested to visit SW HQ at a later date so that I could find lower cost tickets and to find some way raise the funds needed. During the November Startup Weekend Houston event I started telling
Jeff Reichman
about my dilemma. He quickly offered to pay a substantial part of the costs if I was able to raise the rest.
Acting on Jeff's advice I launched an IndieGoGo campaign, and with the generous help of the Houston Startup community I was able to reach my goal in less than twenty-four hours. Many of the same people that had mentored and inspired me in the beginning, turned out to help make my visit to Startup Weekend HQ possible. Plus many others that simply wish to contribute and give back to the startup community that helped them out as well.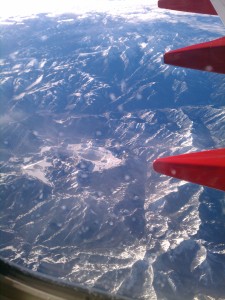 With the tickets in hand I was able to make it out to Seattle and crossing the Rocky Mountains for the first time.
Upon arriving in Seattle I was introduced to a startup called Uber. Thanks to a coupon code I found online I was able to get my first ride from the airport to downtown Seattle for free.
The driver brought me to a building matching the SW address but I was not sure I was in the right place. As soon as I went in, the receptionist knew I was in the wrong place and told me to go around to the back of the building.
Being in a new city I was a little unsure about this, but as soon as I went around to the back I found a large Startup Weekend beaker etched into the ground. I knew I was in the right place. 😁
As I walked in I circled up a wooden stairway and was immediately greeted by a large whiteboard. The walls were covered with startup related decorations. One of my favorite setups was the Entrepreneur's Journey.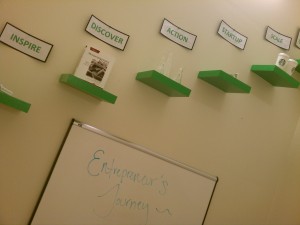 Although I walked into the Startup Weekend HQ in the middle of a busy day, I was warmly welcomed, given a tour, and introduced to all of the Startup Weekend core team members that were working out of the space that day. I quickly realized that Startup Weekend itself is the ultimate startup.
Gabe
, SW's graphic designer, shared some design tips with me for decorating SW social media pages.
David
, one of SW's software engineers, shared his startup story with me about how he left Microsoft to follow his passion which led him to Startup Weekend. He even managed to squeeze in some time at the end of the day to play some old school N64 games with me and to tell me more about what he is developing for Startup Weekend.
After having lunch with part of the team, I got to sit down with two of the primary founders of Startup Weekend as we know it for a customer development session. On the flight out to Seattle, I read
Marc Nager
's and
Franck Nouyrigat
's book, "Startup Weekend: How to Take a Company From Concept to Creation in 54 Hours", so I was really excited to speak with them.
Marc invited me to the creative room, which has a wall covered with Startup Weekend t-shirts from events from all over the world. I learned a lot about Startup Weekend from his questions. I discovered that I fit their target customer. Initially I thought the primary customers were the participants but it is actually largely the organizers. The volunteer organizers are both the life blood of the organization but also the largest beneficiaries.
Being social entrepreneurs, Startup Weekend measures it's performance not in profits but in it's positive return to society. We are at the very beginning of an entrepreneurial revolution where the barriers of entry are crumbling and making it easier than ever before for entrepreneurs to launch innovative ideas. Startup Weekend's vision is to spearhead this revolution by facilitating and speeding up the spread of this revolution in entrepreneurship all over the world.
I fit the mold of many of the volunteer organizers. I originally participated in a Startup Weekend event, and inspired by the event I volunteered to help co-organize. Becoming involved with your local Startup Weekend not only helps build and spread entrepreneurship in your community but it also allows you to network and connect with like minded people in the startup community.
After sharing my own perspective and opinions about Startup Weekend. I was able to spend some one on one time with Franck and got his feedback on my own project. Since he has a Google TV he immediately understood what I was working on and gave some great tips for taking my idea forward.
After spending the entire day hanging out at their office I was even able to get in some time to knock out some actual work I needed to do. Hanging out in their lounge area I found all kinds of interesting distractions.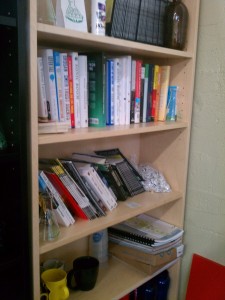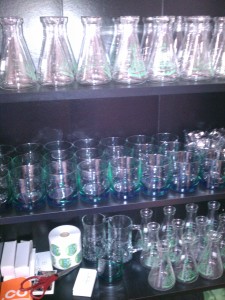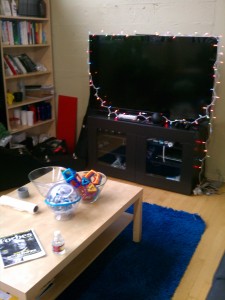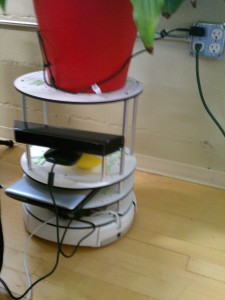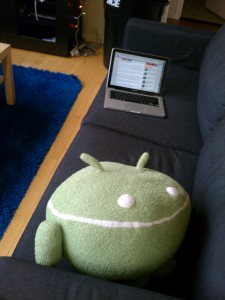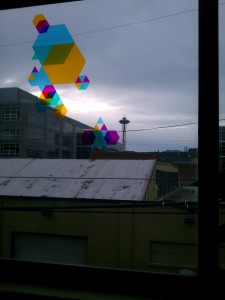 Ended the work day with some sushi and hearing about all kinds of great startup ideas and things I should go see while in Seattle. I spent the evening having a few drinks with a few of the guys from the office and finding out how they ended up in Seattle working with Startup Weekend. Startup Weekend has both an awesome team and a world changing vision for the future. If I lived in Seattle, then I would be putting in an application for employment at the Startup Weekend HQ.
As apart of the Beaker contest I won a weekend stay at the Startup Weekend condo. Just a short walking distance from the SW HQ, the condo is used by the frequent visitors and volunteers that work make Startup Weekend possible.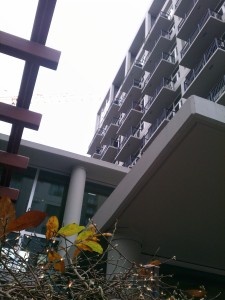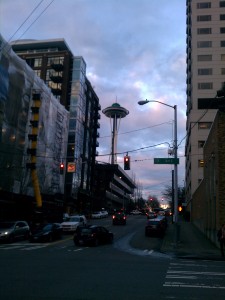 I spent the remainder of the weekend walking all over Seattle and visiting everything I could walk to. I made one last stop into the SW office to donate my SW Houston t-shirt to the wall. I made some meaningful connections, learned quit a bit, and experienced life in Seattle for a few days. This was all possible because of the generous contributors to my
IndieGoGo
campaign. A special thanks goes out to everybody that contributed to make this possible:
Jeff Reichman
Javid Jamae
Katie Sunstrom
Molecule Software
Hesam Panahi
Jerald Reichstein
Alicia DiRago
D.C. Toedt
James Wroblewski
Michele Price
Coert Voorhees
Dane Witbeck
and all those that wanted to remain anonymous.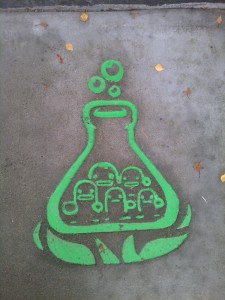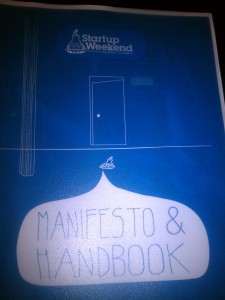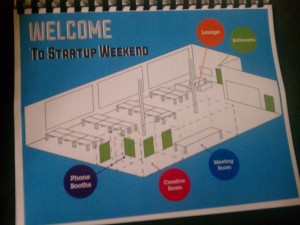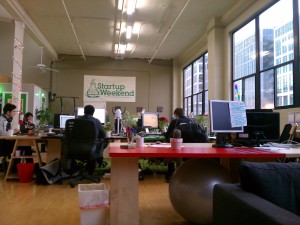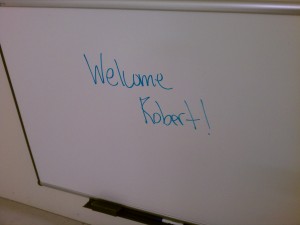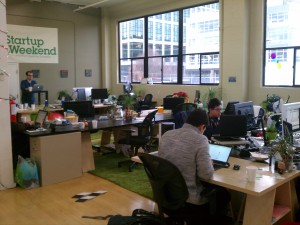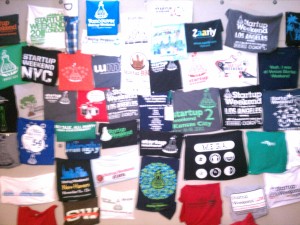 Originally Posted:
StartupHouston.com